"My jewelry? I create them thinking of myself, but I never wear them …. "
This is the answer that you do not expect from Claudia Piaserico, CEO and creative director of Misis, but also President – just reconfirmed – of Federorafi Confindustria Vicenza and national vice-president of the category and, last but not least, mother.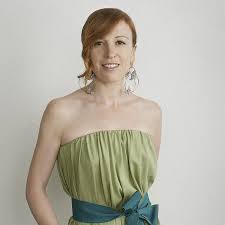 She is a businesswoman, association president, and mother. How do you manage to do it all? Or is there another Claudia we do not see?
Oh, if only sometimes … (smiles). It's not easy – it takes a lot of organisation . The first part of the day is dedicated to the company, after 5 o'clock I deal with the association, and the rest of the time is for the family.
Which of the three jobs is most difficult?
All three in different ways. In the business you need to be light and frivolous to create something beautiful, but handling this difficult time in the world sometimes makes you pessimistic when you should be carefree.
This, however, is my passion, an integral part of my life, which I find fulfilling. The association is takes a lot of commitment because I'd like to help the industry grow … The family is the moment when you find a more human dimension in which you live your life, but it takes commitment.
Does your husband help you?
My husband, Mauro, is a lawyer in taxation and teaches at the University of Padua, so he's very busy. And he needs "managing" a bit, too …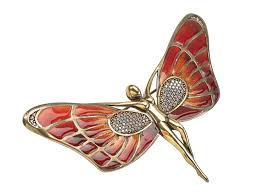 Is being a woman, at work and in the association, a help or a hindrance?
I believe that certain prejudices are no longer with us which is an advantage, because people tend to be more kind and you can have a more relaxed and open dialogue.
In fact, you began designing jewelry a bit by chance …
Yes, in the business I started to "play" at designing for myself and friends. Then it became my job and I couldn't think of doing anything else.
You design for yourself … would you wear someone else's jewelry?
Yes, every day! I never use my own, even if they are born thinking about myself or my friends.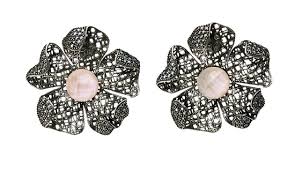 What do you put on, then, instead of your own?
THE COMPETITION Actually, I rule nothing out; I have many earrings and I often buy them in markets. If I see something I like on a stall I buy it instinctively. Then I have family jewels or those I've been given.
Have you ever thought of designing for men?
No. It isn't up my street. I design jewels thinking of my friends, but I wouldn't see my husband with jewels. For women, however, I'm starting to design some clothes. This doesn't mean I want to be a fashion designer, but in the meantime I begin to have a smattering of another sector.
On the other hand, is there a woman you'd like as a reference?
For her charm and elegance, Rania of Jordan, because she's a complete woman: she has charm, substance, and charisma. I've always thought of Iris being worn by a woman like her.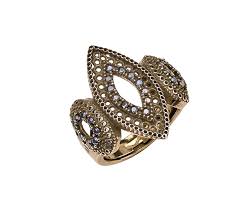 You've talked about clothes and projects for jewelry and fashion. Now the president of the Fair is Matteo Marzotto, a member of that world: when are you going to get together?
He often speaks about it and I agree. I've always said that having a dialogue with that world is important. It's useful for publicising product, which they can do very well.
Speaking of shoes, bags and clothes … what would you go crazy for?
Would I? I do every day! Especially for clothes. For bags I'm very attached to the brands; I like having that item from that brand. Shoes have to be comfortable, even if they're high, but still matching bags and clothes . On the other hand clothes … when I go out the damage is already done.